Dan Brown
Information Architect and Principal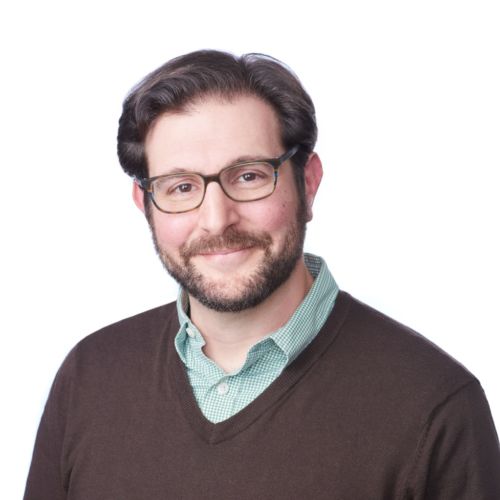 About Dan Brown
Dan Brown leads design projects to help clients define digital products and design complex experiences. He uses design and facilitation techniques to uncover problems and align teams around a product definition. Dan collaborates effectively with both executives and practitioners, working to establish an overall product strategy while designing the product experience. He co-founded EightShapes in 2006 to elevate the practice of user experience in the Washington, DC area and beyond.
Dan wrote three books dealing with making design teams more effective and jump-starting the design process. He designed a card game for designers to help them improve their conflict resolution skills. He also created another deck of cards to inspire designers working on difficult information architecture problems.
Workshop
Tough Conversations Having Them, Making Them Productive, and Surviving Them
You may not want to hear this, but if you're doing your job right all your conversations are "tough". That is, they deal with complex, nuanced topics in product design or organizational dynamics or performance. They involve people who care deeply about those topics. They require arriving confidently at decisions that matter to everyone's job.

But, just because they're necessary doesn't make them easy. And sometimes it feels like our training prepared us for everything but a difficult conversation. Sometimes it feels like you all will never see eye-to-eye, or that none of you ever understand each other. Sometimes it feels like you all just keep talking in circles. Sometimes it feels like that one coworker doesn't even *want* to come to an agreement. Mostly, it feels like the team builds these obstacles themselves, getting in their own way toward progress.
In this workshop, we'll talk about what makes conversations tough and how to navigate them. We'll identify and practice techniques that you can bring to your conversations to make them productive. We'll look at the obstacles to interpersonal interactions — things like disparities between individuals or people who are argumentative. We'll identify techniques for looking at these obstacles differently and for managing them.
Join us if:
You regularly interact with people from other disciplines
You face people who approach problems from different perspectives
You participate in meetings that sometimes don't have meaningful outcomes
You're still dealing with that One Guy (you know the one I mean)
What you'll learn:
Over the course of the workshop, we'll build a playbook that let you navigate the obstacles of tough conversations. We'll look at obstacles that come from the differences between participants (different levels in the organization, for example) and those that the participants bring in themselves (apathy toward your project, for example). For each set of plays, we'll identify those plays that work with your strengths, and those that represent opportunities to grow. By the end of the workshop, you'll have a playbook that reflects your personal style and highlights where you might evolve your practice.