John Cutler
Product Evangelist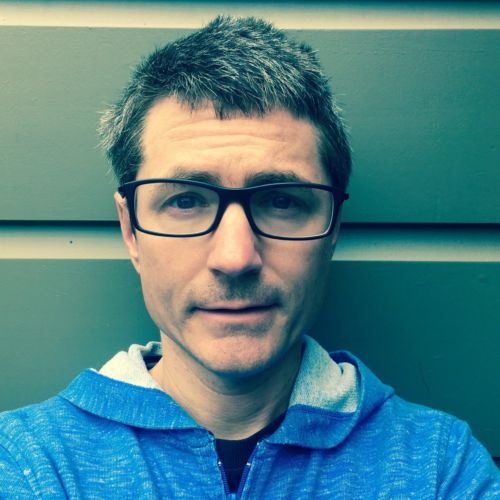 About John Cutler
John Cutler is keenly focused on user experience and evidence-driven product development.  He mixes and matches various methodologies — jobs-to-be-done, Lean UX, Lean Startup, customer development, and design thinking — to help teams deliver lasting outcomes for their customers.
"Team tetris and the feature factory will only take you so far. Cross-functional teams desire so much more, and my passion is helping them get there. It's a win/win for the front-line teams, the business, and the customer and user." 
John currently works as a product evangelist at Amplitude. As a former UX researcher at AppFolio, a product manager at Zendesk, Pendo.io, AdKeeper and RichFX, a startup founder, and a product team coach, John has a perspective that spans individual roles, domains, and products. 
His viral enthusiasm has been heard through speaking/teaching engagements at Front, Oredev, Mind The Product, Agile 2015, Heart of Agile Philadelphia (2016), and various ProductCamps (Vancouver, Los Angeles, Raleigh NC) and MeetUps (Santa Barbara, Los Angeles, New York).  John's talk on Feature Factories was voted one of the Top 10 Product Talks of 2017. In 2018, 
Mixing in some less-than-typical experiences — driving rickshaws in NYC, and touring the US with "five other weird creative people in a van playing music" — John blogs prolificallyabout collaboration, product development, diversity, UX research, lean startup, and user experience. Some notable posts include The Evolving Product Manager Role, Persona(s) Non Grata, 12 Signs You're Working in a Feature Factory, and Stop Setting Up Product Roadmaps To Fail.
Talk
Hack The Roadmap. Beat the Feature Factory
Roadmaps have traditionally been seen as the job of product management. But a shift is afoot -- from UX and engineering being downstream "customers" of the roadmap -- to being active co-creators (and in some cases, key owners) of the roadmap.
This shift presents an amazing opportunity for UX to take on a more strategic role, and to impact the direction of the product on a more fundamental level. It also presents a formidable challenge: navigating these often archaic artifacts, and the processes that surround creating them.
In this talk, I will cover three key ways that UX can gracefully "hack" (yes the hint of subversion is intentional) your current roadmap without alienating your team. 
My Goal: enabling UX to collaborate on one of the key product team artifacts so they can have more impact.
Workshop
Bridging the Business/Experience Divide with the North Star Framework
How can UX bridge the language of "the business" and sustainable, human-centered, outcome-oriented product design? How can we lead the conversation around metrics, instead of being relegated to the sidelines?

To tackle this puzzle, we (Jenny, a designer, and John a former UX researcher and product manager) are excited to be facilitating a workshop on the North Star Framework.
The North Star Framework is a model for managing products by identifying a single, crucial metric (the North Star Metric) that captures the core value that your product delivers to your customers. In addition to the metric, the North Star Framework includes a set of key inputs that collectively act as factors that produce the metric. Product teams teams can directly influence these inputs with their day-to-day work.
This combination of metric and inputs serves three critical purposes in any company:
It helps prioritize and accelerate informed but decentralized decision-making.
It helps teams align and communicate.
It enables teams to focus on impact and sustainable, product-led growth.
Who is this for? Anyone interested in:
A greater sense of impact and coherence in your work.
Context and inspiration to improve your current tools and metrics, like OKRs, roadmaps, and KPIs.
More autonomy, with more flexibility to solve problems, while ensuring your work aligns with the bigger picture.
To be data-informed instead of letting the data drive you in circles.
Shared language and common understanding about vision, strategy, and value.
By the end of the workshop, our goal is for you to:
Understand the purpose and value of the North Star Framework.
Understand the elements of the North Star Framework.
Be able to run an internal North Star workshop.
Be able to define and name a North Star Metric (and related Inputs) for your company.
Be able to identify and address common traps.
Know when to change your North Star Metric.