Josh Seiden
Designer, Strategy Consultant, Coach & Author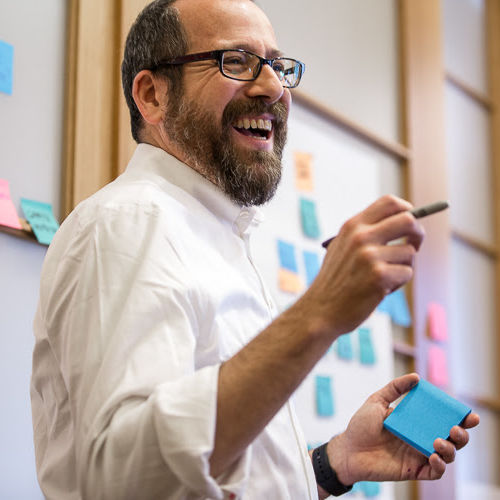 About Josh Seiden
Josh Seiden is a designer, author and coach who works with teams to create great products and services. He helps teams solve real problems for customers and create value for businesses. 
He also works as a coach to help teams improve the way they work, build more effective collaborations, and enjoy the journey of product development. 
He's a co-founder of Sense & Respond Press, a micro-publisher that creates short, focused books on innovation, digital transformation, and product management. 
And he's the author of "Outcomes Over Output" (S&R Press) and the co-author of two books: "Sense & Respond" (from Harvard Business Publishing) and  "Lean UX" (from O'Reilly).
Talk
Outcomes Over Output
You've probably heard the slogan, "outcomes over outputs!" It's hard to argue with the sentiment: we should be more concerned with the results of our work, and less focused on the stuff we make along the way. It turns out that this is much easier to say than it is to do.
To really be outcome-centric, product teams need to change some fundamental things about the way they work. In this talk, Josh will share some simple and practical tools to help you get started, and point to some of the bigger changes that organizations need to embrace to be truly successful.