Tom Greever
UX & Design Leader, Author of Articulating Design Decisions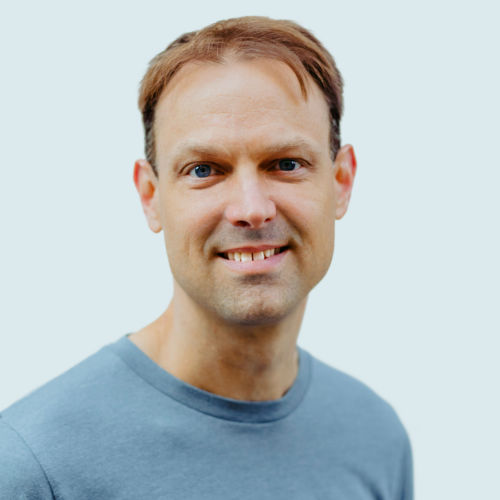 About Tom Greever
Tom Greever helps companies and organizations design better products, apps, and software. He is an independent consultant and has worked with both small startups and large corporations across many different industries. You can hire him to design your app, train your team, or speak at your next event. He lives in Illinois with his wife and five kids. He is probably cleaning up the house right now. We're thrilled he's joining the speaker line-up (and leaving the cleaning behind for a week!). Tom joined us for our 10th anniversary edition of UX London in 2018 so we can't wait to welcome him back to the UX London stage.
Talk
Hairy Arms, Painting Ducks, and Design Decisions
Convincing someone else of our design decisions is difficult. It can be so difficult, in fact, that we'll do almost anything to make sure that we don't have to make changes we disagree with.
But from simple psychology to outright deception, not all tactics are created equal. We need to find ways to be persuasive with stakeholders without using trickery. Actually, the same approaches we champion with users of our products are also helpful in our meetings about design to help us develop empathy for our stakeholders.
Learn how to manage the conversation through effective techniques that will help others get on board with our choices while maintaining the integrity of the user experience.
Workshop
Articulating Design Decisions
Talking to people about design might seem like a basic skill, but it can be difficult to do well. And, in many cases, how you communicate with other designers, stakeholders, clients, or executives is more critical than the designs themselves.
 Based on the best-selling book from O'Reilly, this practical and fun workshop focuses on principles, tactics, and actionable methods for presenting design. Whether it's the design of websites, apps or other products, you'll learn how to win over anyone who has influence over the project - with the goal of creating the best user experience.

Who it is for: 
This workshop is for anyone who needs to talk about design! Regardless of your role in the design process, everyone needs to be better at articulating design decisions. 
While most attendees are usually designers, I've had many developers, content strategists, product owners, researchers, and business leaders attend this workshop. The content, strategies, and exercises in the workshop easily cross roles.
What we will do:
Walk through the process of preparing for and presenting design
Understand stakeholder perspectives and how to empathize with them
Practice both implicit and explicit listening skills
Discuss methods for creating documentation, notes, and decision logs
Validate and share our own experiences with each other
Use strategies for expressing the most effective responses to feedback
Exercises include:
Discussing common challenges with explaining design
Writing stakeholder stories to better see their perspective
Evaluating your own skill at articulating design decisions
Practicing tactics for responding with other participants
Applying techniques from improvisational comedy
Simulating design conversations and scenarios with role playing
At the end of this workshop, you'll be more confident in your ability to help stakeholders understand the design you recommend. Articulating Design Decisions will equip you to communicate with stakeholders, keep your sanity, and still deliver the best user experience.

Anything you should bring with you:
Pen and paper is useful, but bring an open mind and a sense of humor too!