Jonathon Colman
Senior Design Manager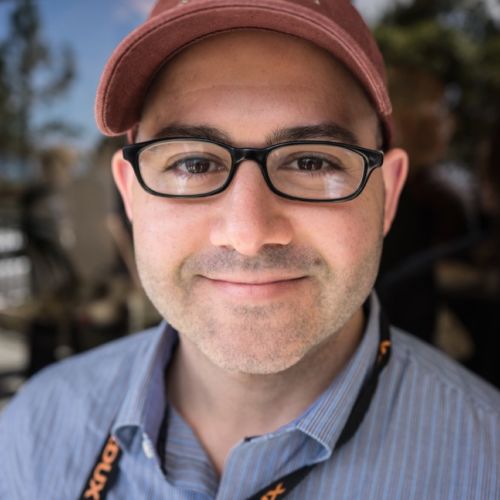 About Jonathon Colman
Jonathon Colman leads product designers, design systems, and the global content design team at Intercom. He's a Webby Award-winning designer and a keynote speaker who's appeared at over 90 events in 9 countries on 5 continents.

Previously, Jonathon led UX content strategy for Facebook's Platform and Marketplace teams, was the principal user experience architect at REI, and served as a Peace Corps volunteer in Burkina Faso, West Africa. He's a graduate of the University of Washington (M.S., Information Management in 2013) and Michigan Technological University (B.S., Scientific and Technical Communication in 1997).
Jonathon's married to the artist Marja Huhta and they live in Dublin, Ireland with #bestdogever.
He's worked on the web since 1994 and is grumpy it's not done yet.
Workshop
Core Values and Voice: The Elements of Content Design
Content design isn't just writing, the same way that product design isn't just making things pretty. That's why this workshop focuses on the foundational layers of business core values and product voice: the key elements of content design you need to know before you write any words at all.
If design is "concerned with how things work," (per Donald Norman), then content design is concerned with what things mean. In this workshop, you'll build a solid platform for meaning, starting with core values and continuing on to the voice of a product.
You'll learn:
Why core values are the foundation of the most successful organizations
How to discovering your organization's core values—and use them to guide all of your product content
Why an organization's voice determines its unique personality
A process for discovering and defining your product voice through stakeholder interviews

You'll leave with a platform for scaling your content design across interactive products, websites, and other experiences as your organization grows. You'll also develop the framework you need to approach UX writing for products. After attending this, you should join Rachel McConnell's "Better UX Writing" workshop!